One of the largest and the tallest bell towers in the country, the Laoag City Bell Tower stands mightily at 45 meters high. The tower was constructed upon the orders of the Agustinian friars hundreds of years ago. Just like the bell tower of Jaro, Iloilo, the Laoag Bell Sinking Bell tower is a bit far from the church. It is located approximately 85 meters away from the St. William's Cathedral.
It is believed that during the early years, one can easily pass through the belfry's doors. But due to the fact that the tower is sinking, one needs to stoop just to get inside the tower.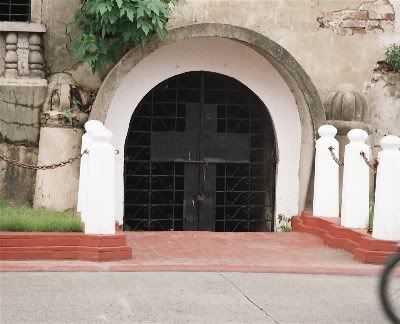 And like, its counterpart in Santa Maria, Ilocos Sur, the Laoag Sinking Bell Tower is still working. The bells are still being tolled to call the attention of the people to attend a prayer service.