Get ready as the country's biggest, and most colorful festivals will once again converge in Manila for the annual Aliwan Fiesta 2007!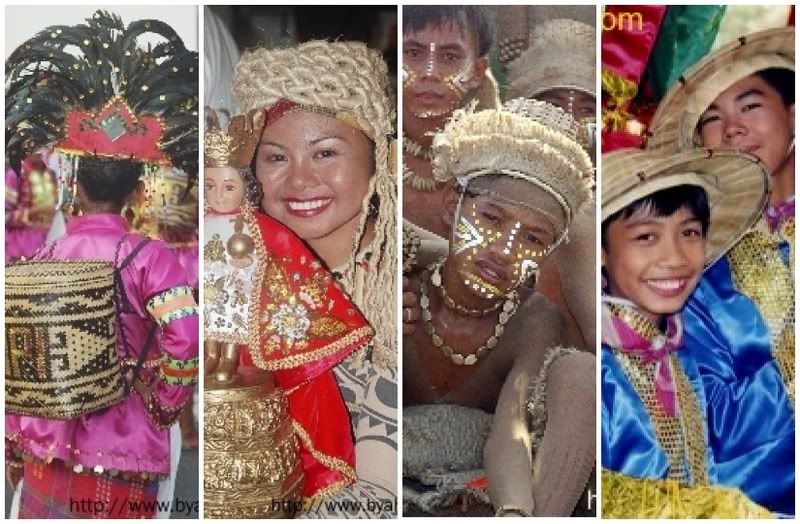 L-R: Meguyaya Festival of Maguindanao; Cebu City Sinulog; Placer Masbate's Himag-Ulaw Festival; GenSan's Kalilangan Festival

The event is slated April 26-28, 2007. The streetdance competition will start at the Quirino Grandstand and will end at the Aliw Theater atthe CCP Complex.
At stake is P1 Million Pesos and the bragging rights as the "Philippines' Best Festival."
Expected to join this year's edition is the Lumad Basakanon of Cebu City's Sinulog Festival and the Tribu Ilonganon of Iloilo City's Dinagyang Festival. The former won the 2006 editions grand title while the latter won the 1st runner up trophy.