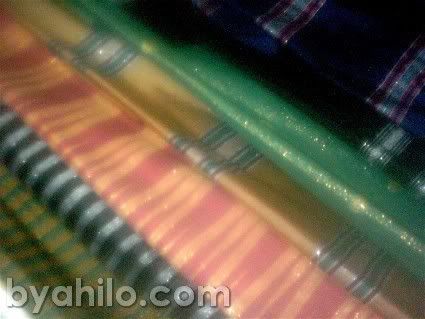 The Ilocanos of Vigan and Laoag have Abel Iloko. The province of Laguna is known for the jusi and pina fabrics. In Zamboaga, the Yakan fabrics are the best. While Iloilo is known for its patadyong.
Patadyong is a hand woven cloth known for its rich colors in stripes and checkered patterns. There are actually athousand and one ways to use this fabric. Many women in the Visayan region use it as a wrap-around skirt. Some also use it as a hammock. Creative fashion designers have actually made hand bags made of this colorful fabric.
In the olden days, when there were no Giordano or Prada, or Dolce and Gabanna yet, rich and poor Ilonggas (Ilonggo women) wore patadyong. In this modern day and age, heritage conservationist are actually making an effort to revive the useof this beautiful fabric. Fashion designers are making ways to make patadyong more usable today.